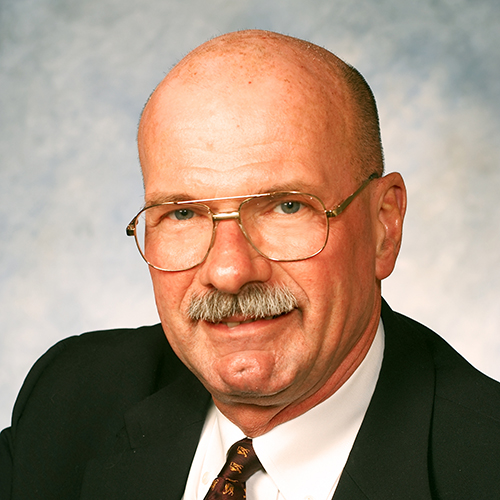 Thomas G. Peters
MD, FACS
Thomas Guy Peters, Professor of Surgery, Emeritus, University of Florida College of Medicine, was born in Cincinnati, Ohio in 1945, and was educated in the public school system there, graduating from Western Hills High School in 1963 as the class President. He earned an AB degree from Miami University, Oxford, Ohio in 1966, and graduated in 1970 from the University of Cincinnati College of Medicine having won a Department of Anatomy Research Fellowship. Dr. Peters' postdoctoral general surgical training was at the Medical College of Wisconsin, Milwaukee, where he was a Clinical Fellow of The American Cancer Society. In 1978, after an organ transplantation surgery fellowship at the University of Colorado, he joined the Department of Surgery, University of Tennessee College of Medicine (Memphis), where he rose to the tenured rank of Professor while pursuing clinical and research endeavors in organ transplantation, nutrition, and general surgery. In 1988, Dr. Peters moved to Jacksonville, Florida to become the founding Director of the Jacksonville Transplant Center at Methodist Medical Center. He was appointed Clinical Professor of Surgery at the University of Florida, ultimately receiving an endowed professorship: The Methodist Medical Center Professor of Surgery in 2010, and the Emeritus designation in 2012.
Dr. Peters has published over 300 scientific, educational, and professional papers, abstracts, or book chapters. He has more than 350 scientific and educational presentations in America and abroad and has served numerous surgical training programs as a visiting professor. In 1986, The American College of Surgeons appointed him the Traveling Fellow to its Australian and New Zealand Chapter. Professional society memberships include American College of Surgeons (Fellow), American Society of Transplant Surgeons, American and Florida Medical Associations, and others. The Duval County Medical Society elected him as President for the 2002 term, and he has served many professional organizations as a committee chair, director, or officer. In 2006, Dr. Peters received a gubernatorial appointment to the Florida Board of Medicine. Honors include Outstanding Teacher and Distinguished Service Awards from the University of Tennessee, The Trustees Award of the National Kidney Foundation, The Paul Kaufman Award for Outstanding Community Service (Jacksonville), the Western Hills High School Maroon Award for Lifetime Achievement, and The Clyde M. Collins, MD Humanitarian Award of the Duval County Medical Society. He has held editorial or peer-review appointments with 20 national publications.
He retired as a Colonel from the United States Army Reserve with more than three decades of commissioned service and three active-duty war-time tours overseas or at the Walter Reed Army Medical Center.